Gifts That Give Back: Part I
Benevolence Tribe 2018 Gift Guide
Gifts that Give Back, Part I
*Please note: Some of the links featured here are affiliate links. This means that, at no additional cost to you, I may receive a commission when you make a purchase. Thank you!
The holiday season is a time for giving, and boy, do I love giving gifts! I live for the thrill of the hunt of finding the perfect gift for each person on my list. I often buy things throughout the year when I see just the thing for someone I love. One of my favorite parts of holiday gift giving is searching out a hilarious yet practical gift for the white elephant gift exchange, or a unique item for a hostess gift.
I love to see my daughter's face light up when she opens a present that thrills her. It warms my heart to express my appreciation to the people who make my life easier, like the postal carrier, pharmacy staff, and Norma, who helps keep my house clean (in spite of my four fur-babies who leave messes everywhere).
While I love the feeling of making someone's day by giving them a gift, it also feels good to know that the gifts I'm giving my loved ones not only provide joy to the recipient, but also provide living wages, clean drinking water, educational opportunities, and health care to people in need in communities around the world. I have found that people love to receive gifts that are meaningful, unique, and support causes they care about.
So how can you find the perfect gift that will give back? I've compiled a list of amazing holiday gift options that support various causes. Find out more below!

Gifts for the fan of modern style
Artisan-crafted Jewelry and Home Goods from Thirty One Bits

Thirty One Bits began as a jewelry company creating beaded jewelry made from paper beads that provided skills and livable wages to women in Uganda. As these women were trained in crafting the jewelry, they were empowered through dignified work to give their families better lives I have followed 31 Bits for years now, and admired their hand-crafted jewelry made by artisans from around the world, but they recently added home goods to their collection! The modern accessories are made from marble, rattan, wood, and brass and look like they came straight out of a design magazine (in fact, they have been featured in Lucky Magazine, among others).
"The Voyager" handmade paper bead necklace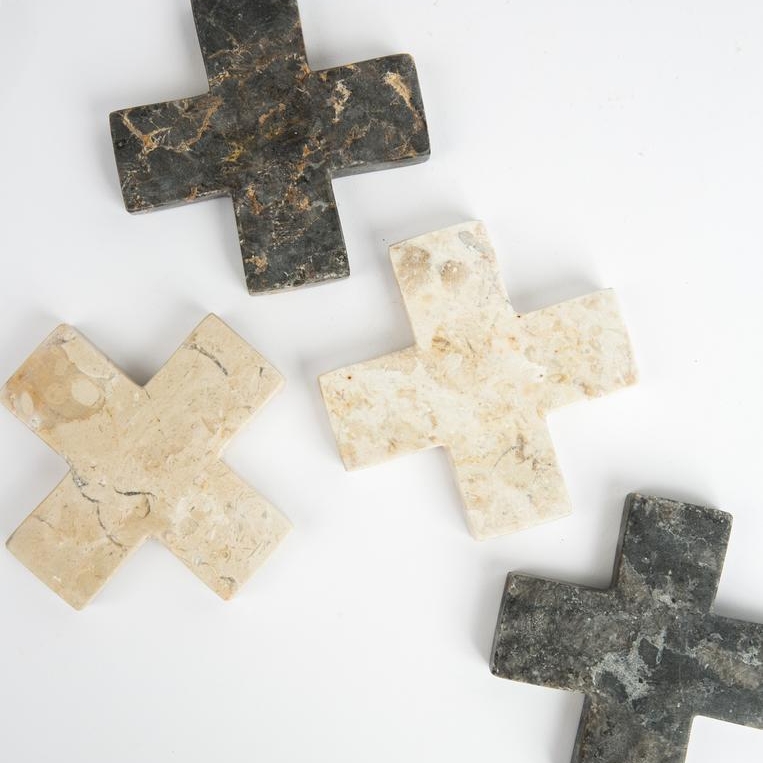 "Hari" handmade necklace in 14K gold plate
$52.00 (currently on sale for $39.80!)
Gifts for the new homeowner
Home Goods from Imani Collective
Imani Collective is a social enterprise organization that provides economic empowerment to Kenyan artisans. Though their product line is limited, their designs are super cute! I am really in love with the various stuffed creations, including a family of stuffed llamas and succulents. Each purchase of the Imani Collective + Printable Wisdom "Choose Kindness" print provides one month of education to a child in Kenya.
$28
(for live succulents, see Lula's Garden below)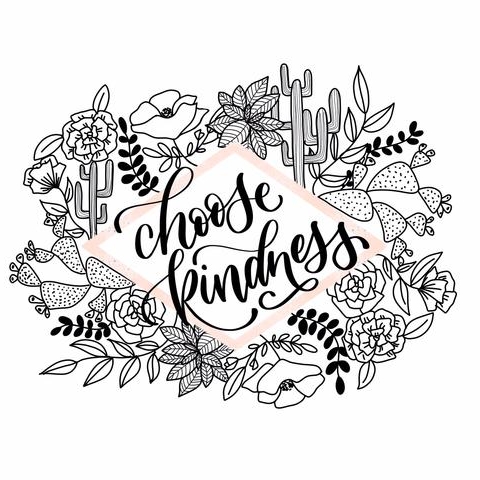 Gifts for the animal lover
Greeting Cards & Stationery from Hooray for the Underdog!
Hooray for the Underdog! was established by Joe Grisham and Janet Healy, who wanted to help market adoptable pets at rescue shelters. Through their photography and photo styling skills, Joe and Janet photographed a group of Jack Russell Terriers available for adoption, and the results were so cute that they decided to turn the adorable images into greeting cards whose proceeds benefit animal rescue organizations. Oprah even named Hooray for the Underdog! one of her Favorite Gifts that Give back two years running! The elegant and humorous notecards, greeting cards, and journals all feature a precious "underdog" rescue dog (or cat!). Proceeds from your purchase will benefit the sweet critters at an animal welfare organization.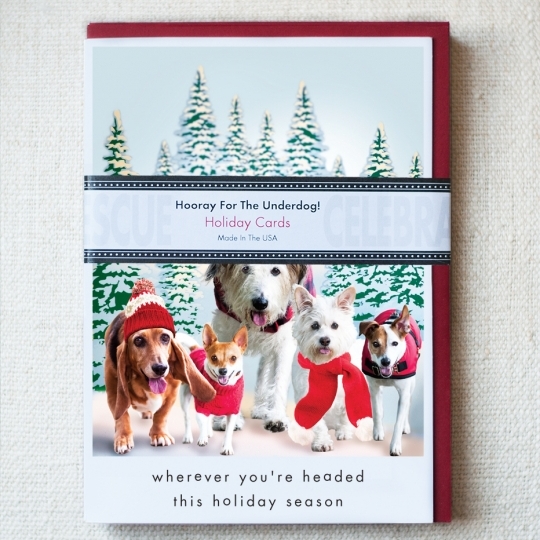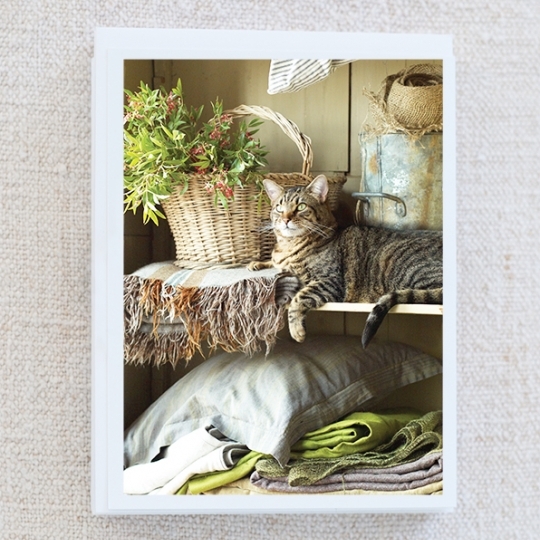 Set of ten notecards with envelopes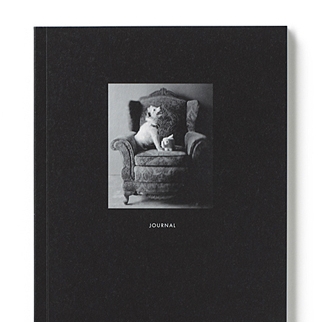 Gifts for the
green

black thumb

*Lula's Garden Succulents

The gorgeous succulents from Lula's Garden have been featured on Today, Refinery 29, and Apartment Therapy, and for good reason. Not only are these fresh, beautiful succulents easy to care (just a few drops of water) for and shipped in a sophisticated gift box, but Lula's Garden works to provide access to safe water to communities around the world. Holiday sets come customized with your choice of "Merry Christmas" or "Happy Hanukkah" messages, and other items are beautifully packaged for gift-giving. They even offer corporate gifts customized with your company logo!
Petite Duet Garden - "Happy Hanukkah"
Verdant Garden featuring three succulents
Gifts for the person who needs pampering
Handcrafted bath and body goods by Thistle Farms

I love hot baths; they are a regular part of my self-care routine. It feels so good to relax in the tub after a long day! Do you know someone (perhaps a nonprofit worker) who works hard, suffers from fatigue, or just needs some pampering? Imagine treating her or him to luxurious body washes and lotions scented with organic essential oils. Thistle Farms is a great place to find bath and body products that are handmade in the United States by women who are survivors of prostitution or sex trafficking. Everything is made with organic ingredients and free of parabens and petroleum-based products. Proceeds benefit survivors' recovery, and the women's work for Thistle Farms provides them with a living wage, excellent benefits, education, and healing.
Vegan, soy, hand-poured candle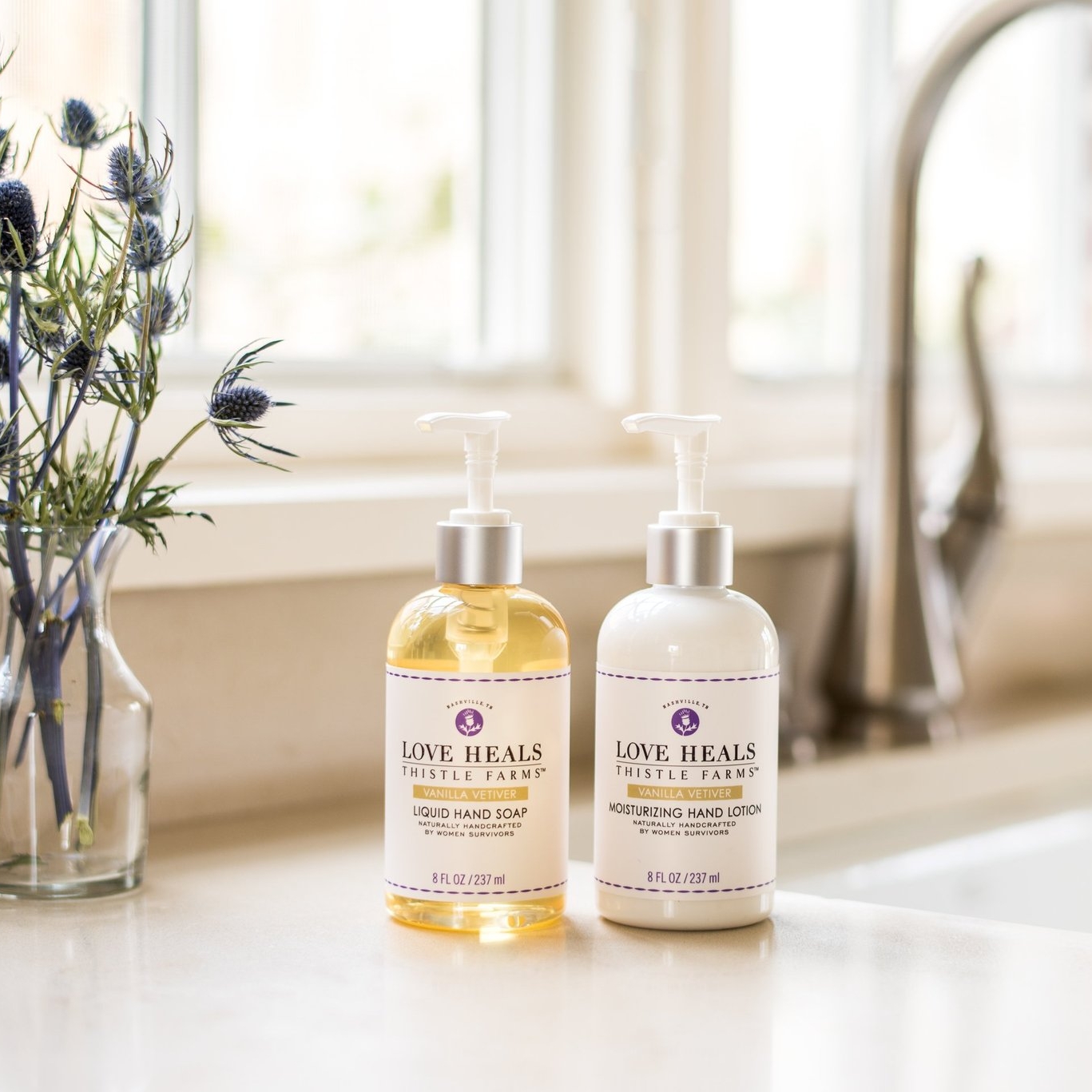 Natural hand soap and hand lotion, 8 oz each
These gifts will be fun for the recipients and be even more meaningful since they give back to nonprofit organizations that support great causes!
Stay tuned for more gifts that give back.